Rudranee
Handicraft unit of svcf
Handicraft unit : candles diyas bandarwals and related handiwork,art and culture of india.
Harbal products phynols washing soaps and others.
Publications on Swami Vivekananda
RINKU BANSAL
Incharge
RUDRANEE
The Rudraksha holds a very special place in Hinduism, and is credited to possess mystical and divine properties.
'Rudraksha' has its etymological origin in the Sanskrit words, 'Rudra' and 'Aksha'. 'Rudra' is another name for Lord Shiva, and 'aksha' means teardrop.
Mahamritunjay Yantra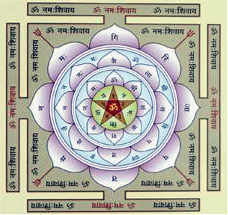 Yantra to free the fear of death, grave dangers, fatal diseases and makes courageous and healthy.